Facebook
Twitter
Flipboard
Print
Email
close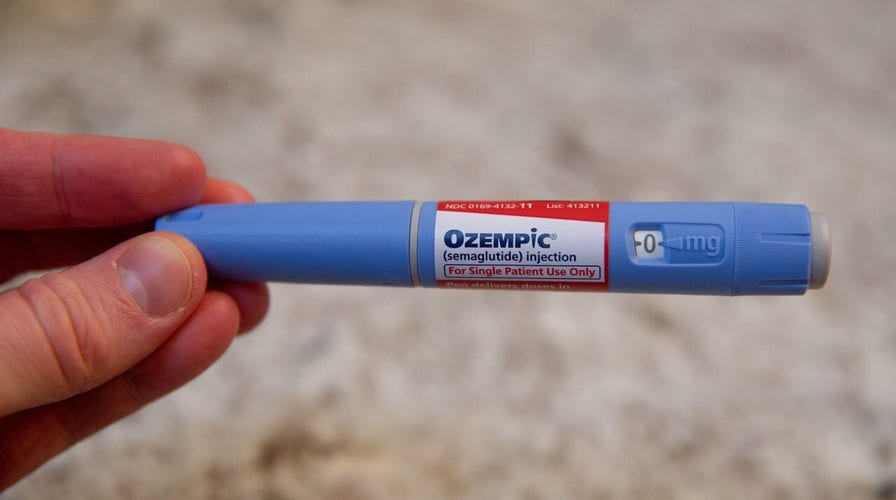 Video
Is Ozempic a 'Band-aid' on the real cause of childhood obesity?
Former food and pharmaceutical consultant Calley Means said the push by medical experts to put kids on anti-obesity drugs is a distraction from the root cause.
A former Coca-Cola and pharmaceutical consultant said the push to put kids on weight-loss drugs ignores what he calls the root issue behind obesity — added sugars and processed food — and will fail to prevent more people from developing the disease.
The American Academy of Pediatrics' (AAP) released guidelines last month encouraging pediatricians to be more proactive in fighting childhood obesity, with treatments including rigorous lifestyle changes or even weight loss drugs, or in some cases, surgery for children as young as 12. Calley Means, who co-founded a company that promotes food as medicine, blamed added sugar that food manufacturers put in products to increase flavor or extend shelf life for the rise in obesity along with other chronic diseases.
"The only thing that will make us healthier, more fertile, less depressed, less obese, is attacking the root cause," the TrueMed co-founder told Fox News. "There are public policy measures that can take the poison out of our children's food supply and stop subsidizing it."
Added sugar intake has long been connected with a variety of health issues. Effects include "higher blood pressure, inflammation, weight gain, diabetes and fatty liver disease," which are "all linked to an increased risk for heart attack and stroke," according to Dr. Frank Hu, a Harvard University nutrition professor.
FORMER PHARMA CONSULTANT SAYS PUSHING OZEMPIC ON KIDS IS A DISTRACTION FROM ROOT ISSUE: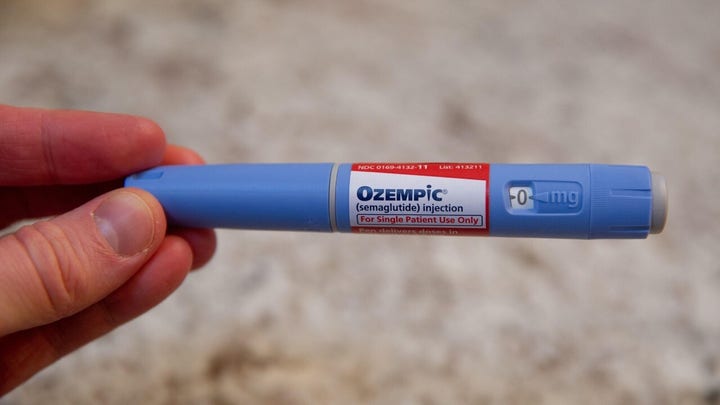 Video

WATCH MORE FOX NEWS DIGITAL ORIGINALS HERE

Obesity affected around 20% of children between the ages of 2 and 19 between 2027 and 2020, according to the Centers for Disease Control and Prevention. When left untreated, obesity can lead to heart disease, diabetes, depression and other chronic conditions.

Ozempic and Wegovy are Food and Drug Administration-approved diabetes medications that doctors prescribe for weight loss, which act as appetite suppressants, however, only Wegovy has been approved for chronic weight management in adolescents 12 and over so far. But an April 2022 peer-reviewed study published in Diabetes, Obesity and Metabolism found that patients who went off these drugs regained two-thirds of the lost weight within a year.

"Ozempic will not decrease obesity long term," Means told Fox News. "Making teenagers lifetime patients, that's not good for kids."

"Ozempic is a Band-Aid," he added.

A spokesperson for Ozempic and Wegovy's manufacturer, Novo Nordisk, sent a statement to Fox News.

"Novo Nordisk is committed to partnering to drive change in how obesity is prevented, understood and treated," the spokesperson said in the statement. "In line with our mission to improve the lives and health of people living with chronic diseases, Novo Nordisk strives to support adolescents, their parents and healthcare providers looking for new options to better manage this chronic disease."

While weight-loss drugs may help people shed pounds, Means said it will not stop more people from developing obesity or other illnesses borne from what he calls "poisonous food" consumption. He said good nutrition can prevent chronic illnesses like depression, heart disease and diabetes, while medications can only treat them after the fact.

RUSSELL BRAND INTERVIEWS FAUCI WHISTLEBLOWER ON BIG PHARMA CORRUPTION, FAMILY TIES: 'MEET THE FAUCIS'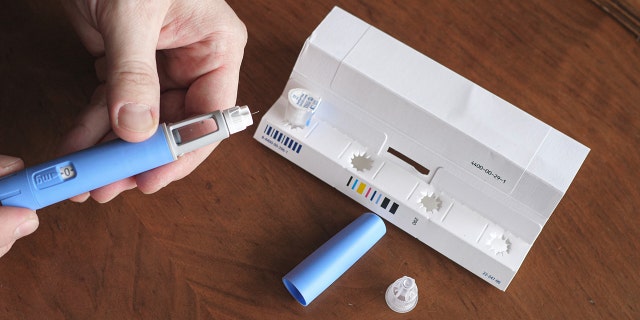 American Academy of Pediatrics (AAP) new guidelines recommend pediatricians and primary care physicians combat childhood obesity by prescribing weight loss drugs or advising surgery in some cases for children as young as 12.  (iStock)
The American Heart Association (AHA) suggests an added sugar limit of no more than 24 grams per day for women and 36 grams for men. But on average, Americans eat 77 grams a day, according to the AHA. A single can of Coca-Cola contains 44 grams of sugar.
Additionally, a high intake of fruits, vegetables and whole grains can reduce the risk of chronic diseases, such as diabetes, heart disease and some cancers according to a Harvard study.
BIDEN ADMIN EXPERT CLAIMS OBESITY CANNOT BE TREATED WITH EXERCISE AND GOOD DIET
If obesity trends hold, 57% of children between ages 2 and 19 will be obese by 2050, according to the AAP. The newly updated guidelines do not discuss childhood obesity prevention but do recommend treatment facilities for lifestyle interventions as the first treatment option.
"This is one more example of not addressing the core question of why we're getting sick but waiting for people to get sick and drugging them," Means said. "We're being distracted from what is harming kids."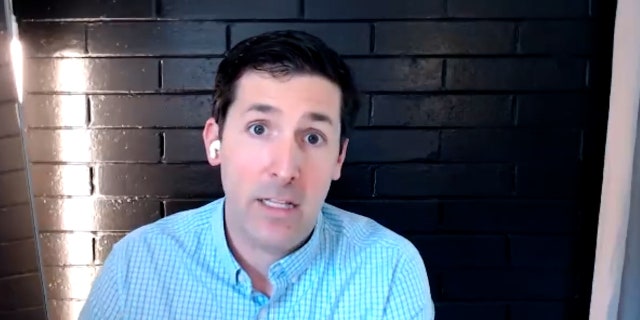 Calley Means said the call for taxpayer-funded weight loss drugs for obese kids is a distraction from the root issue.  (Fox News)
Means believes that classifying obesity as a chronic illness sends the wrong message to families, prompting them to seek life-long medical intervention rather than addressing the root issue: food.
CLICK HERE TO GET THE FOX NEWS APP
"We would expect the medical leaders to be speaking out about the root cause of why we're sick," he told Fox News. "But they're not calling to reform food stamps to not have processed food by 70%, they're not calling for the FDA to move the sugar recommendation of 2-year-olds from 10% to 0%."
To watch the full interview with Means, click here.
Editor's note: This article has been updated to include comment from Novo Nordisk, which was provided after publication.
(作者:新闻中心)